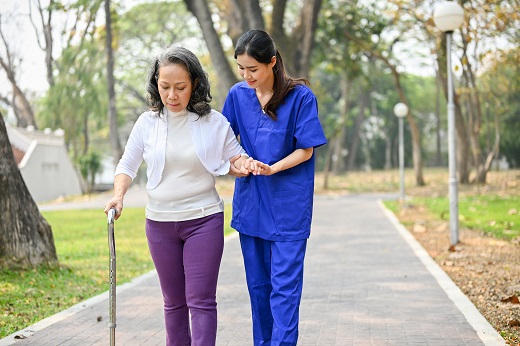 One of the main benefits of hiring home care staffing in Clinton Township, Michigan, is to provide your elderly with personal care assistance throughout the day. Experiencing falls can be devastating for older adults who take longer to recover from physical injuries. A bad fall can even destroy their quality of life permanently.
A home care professional from the right home care services provider can continuously monitor a client's vision and hearing to ensure that they can see where they are going and hear incoming danger and other auditory cues properly. Keen eyesight and hearing are essential to avoiding falls and performing physical tasks throughout the day.
Healthcare staffing in Michigan can also help keep their clients physically active and fit. They can guide clients through daily stretches and workouts that help improve and maintain their balance, flexibility, mobility, and strength. They also assist clients with daily living activities to prevent accidents and overexertion.
The accurate care provider can also make recommendations regarding safety planning at home. Simple things like installing brighter lights and non-slip floor mats in leading locations can help plenty in preventing slips and trips. Here are more renovation tips to make your home safe for seniors.
If you are looking for the right caregiver to help your elderly loved one stay safe at home, all of us here at Friendship Services & Home Care Staffing are ready to serve. Call us today at 586-789-9282 to learn more.