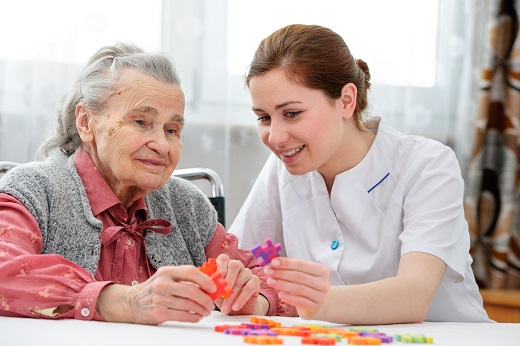 Seniors needing a higher level of care than what is offered in assisted living, or who have advanced dementia or Alzheimer's that makes it unsafe to remain at home, may find that memory care is their best long-term care option.
Because of the advanced care and support that seniors with dementia or Alzheimer's require, employing qualified and properly trained healthcare professionals for your memory care facility is of utmost importance. As such, make sure to enlist the services of healthcare staffing in Michigan to get you ahead and provide dedicated and professional care to your residents.
Friendship Services & Home Care Staffing, as the name suggests, offers friendly and reliable home care staffing in Clinton Township, Michigan, for assisted living and memory care facilities. We understand that sometimes, home is not the best place to be for a person with memory and cognitive problems.
Thus, our specially trained nursing care team provides residents with medical monitoring, 24-hour supervision, personal care assistance, and companionship in activities to ensure that they get to live full lives.
In summary, seniors with dementia or Alzheimer's will continue to receive home care services that aim to improve their quality of life while they stay at your memory care facility. With our assistance, we can help you make efficient and productive solutions to giving your residents the care, love, and support they need to go through their day-to-day lives in aging.
We provide you with access to a network of certified candidates or job positions, depending on your needs. Our expertise in healthcare recruitment ensures precise hirings which help improve services overall.
Our process involves:
Assessment
Shortlisting
Hiring Coordination
Follow-Ups
Take the first step today. Schedule an assessment or call 586-741-6201 to talk to our team.